Bogart Wheels & Yokohama A032R
| | |
| --- | --- |
| Diameter: | 17" |
| Width: | 9" |
| Bolt Pattern: | 5 Bolt on 152.25 mm) |
| Lug nuts/bolts: | ½" |
| Backspace: | 5" ¾ or less (with "lips") |
| Caliper Radius: | 7" |
| Hub diameter: | 8"¼ |
| Center Bore: | drawing included |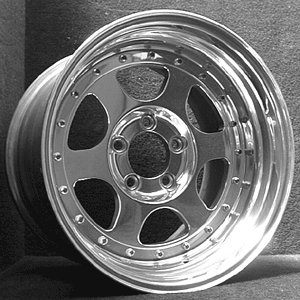 Used 1 weekend and half (totalling 12 sessions of 1/2 hour total 6 hours).
1 tyres is worn at the street limit mark in 2 places (during heavy braking).
Therefore still good for the track, was my front left tyre.
As you will see the other 3 tyres are in good condition and ok for street use.
On the side, you can see the white shoe polish I put to measure the roll over.
Please note they come with 10 Left hand nut wheels & 10 Right hand nut wheels.
When we first put the wheels on and tight the nut wheels, there was a gap (due to the Bogart Wheels being thiner than the GKN). So i had to have all the 20 nut wheel being cut. Then I had to purchase again the original nut wheel which were quite expensive...
Asking price $2,000