Leda Competition suspension
The front Dampers & springs (plus coil adjustment system)
The rear Dampers
The rear spring
Desription
What I paid £
US$
1 Front Sway Bar
£ 450
$900
1 Rear Sway Bar
£ 340
$780
2 Front 25 Way Adjustable Dampers Including Springs
£ 540
$1,080
2 Rear 25 Way Adjustable Dampers
£ 250
$500
2 Rear Road Springs
£ 150
$300
Other parts (Top & Bottom wishbone bush,
Tab washer and other rubber
£ 200
$500
Total
£ 1,930
$3,800
Minus front and rear Sway bar and rubber still on the car
(- £1,000)
-$2,000
Total without the front & rear Sway bar
£ 930
$1,800
Asking price
£ 500
$1,000
Note: I will actually ship "3" rear dampers.
1 new, never mounted (I bought that one because I thought I had a problem with one in November and didn't want my car immobilized)
2 used (currently mounted on the car) - I think the right damper is leaking and I e-mailed David about this (since everything should still be under warranty being bought in October), here is his answer:

I have had a reply from Leda, They say that there are only two things tocause the top spring retainer to come out like you have. Firstly if the top locking collar which holds it into place has not been tightened down hard enough or if the spring does not have enough pre-load on it to keep it in place, i.e. if the spring is loose when the suspension is on full drupe. They can supply special assister springs to stop this.

In any event, doesn't change anything for you, since you will have 2 good.
As far as I know, the mounts come with the sway bars (which will remain on my car) - As I mentionned in previous e-mail you will have to purchase the sway bar(s).
The bushes you will have to purchase (wasn't part of the kit anyway).
The whole set: (will also include the 2 rear damper currently mounted on the car)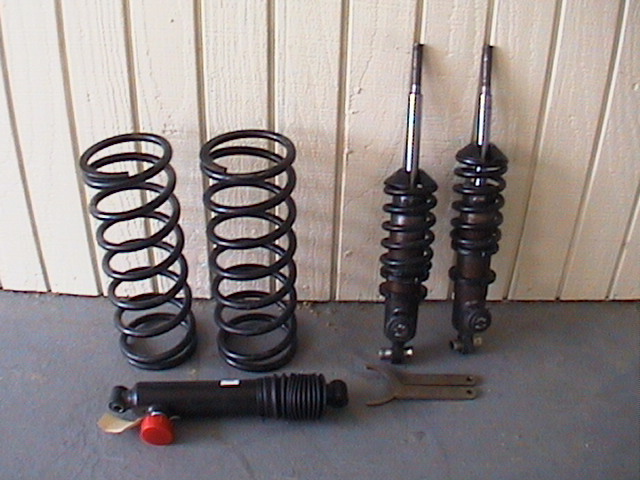 Front suspension: damper, springs, retainer, and adjusting device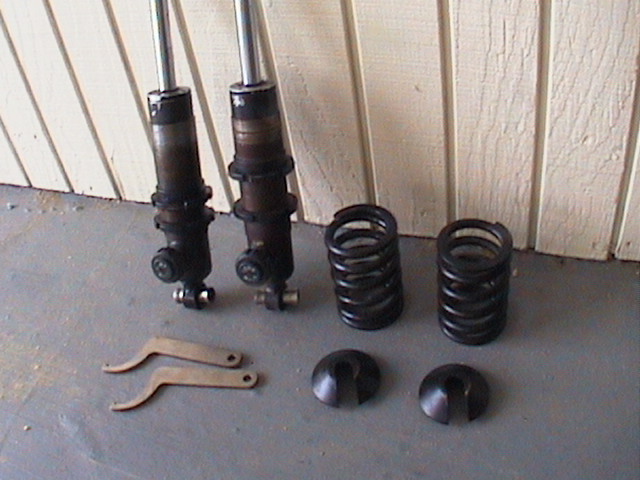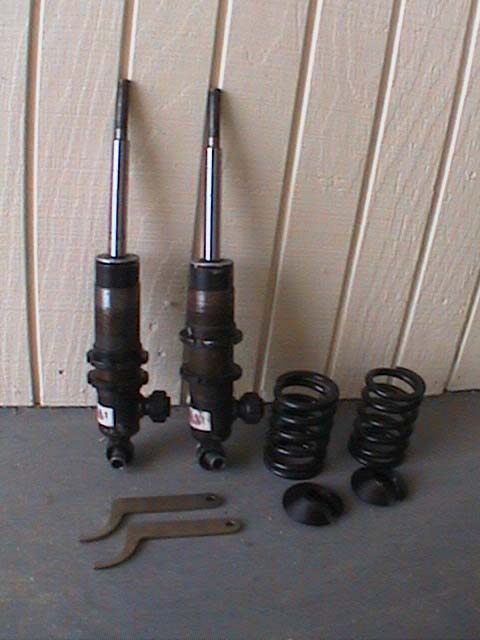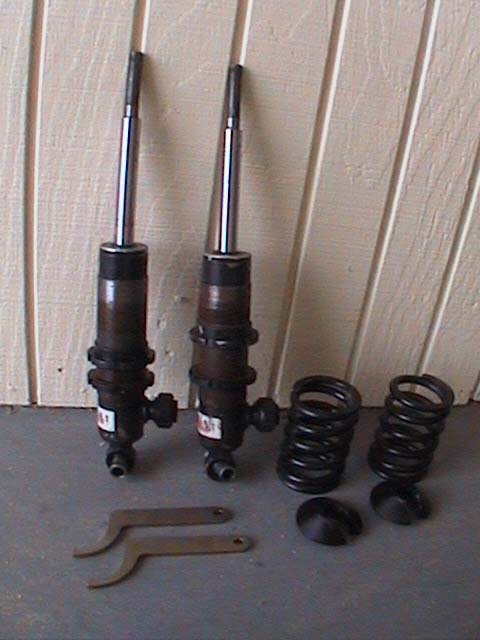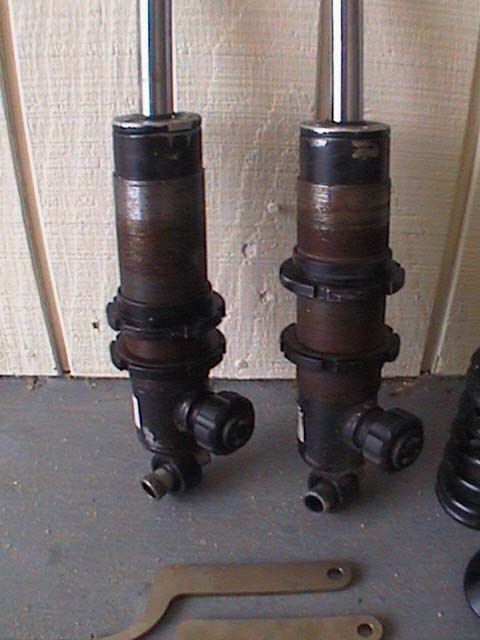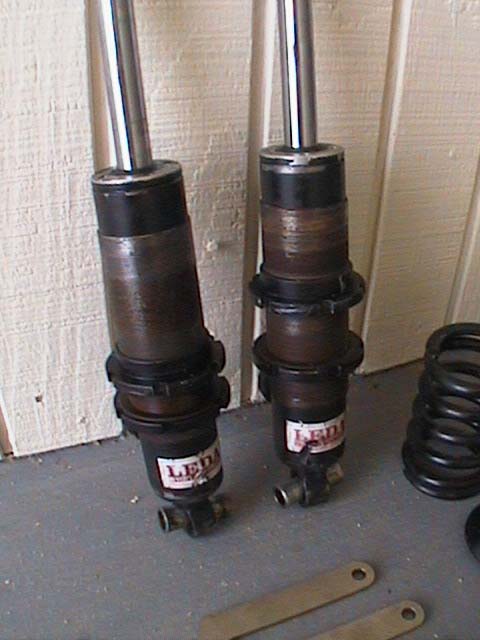 The rear spring and the new damper: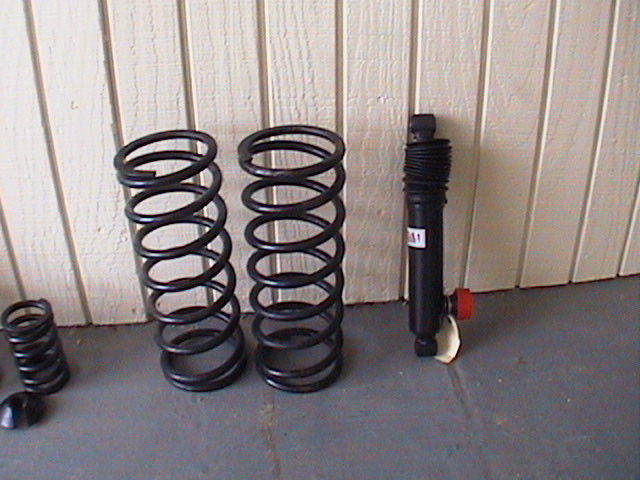 Right rear damper (the one I think is leaking)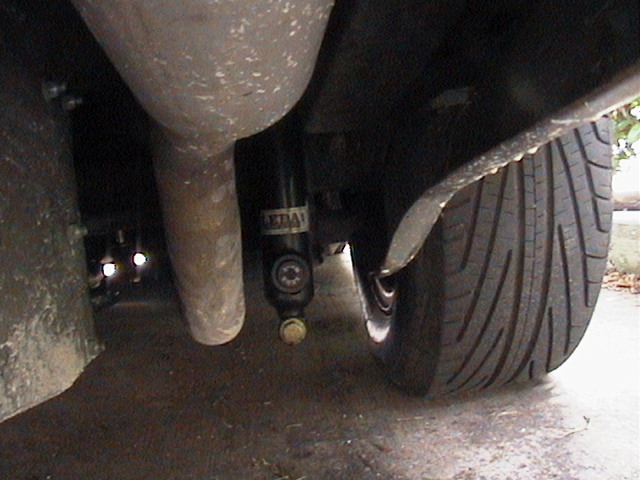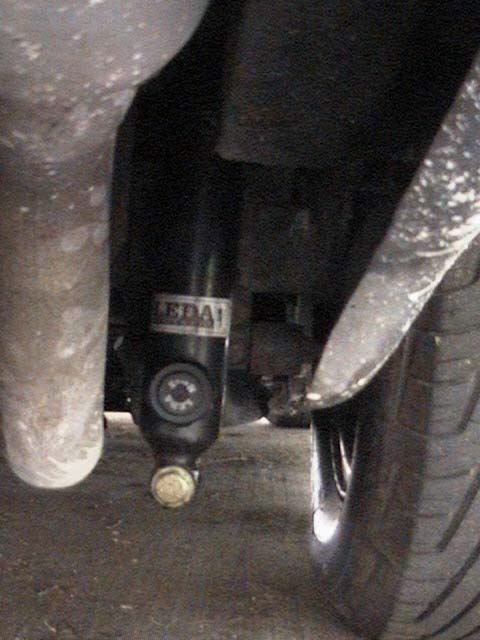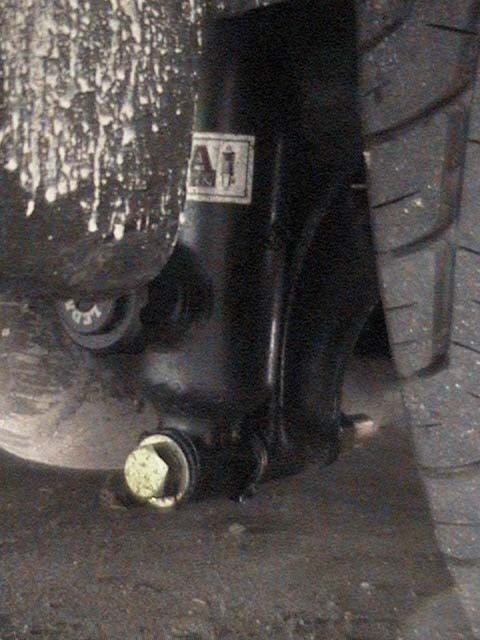 Left rear damper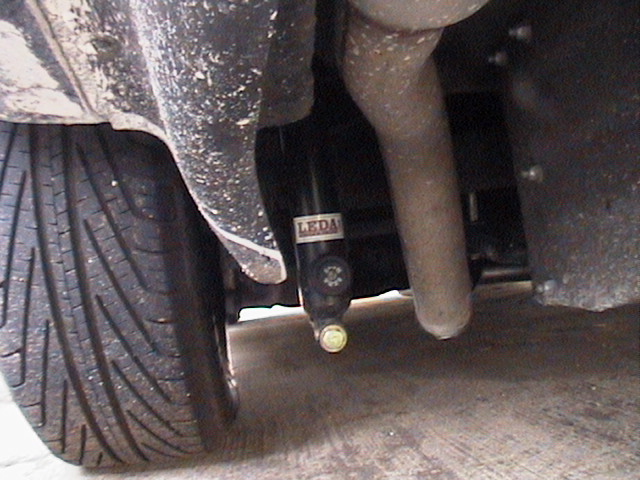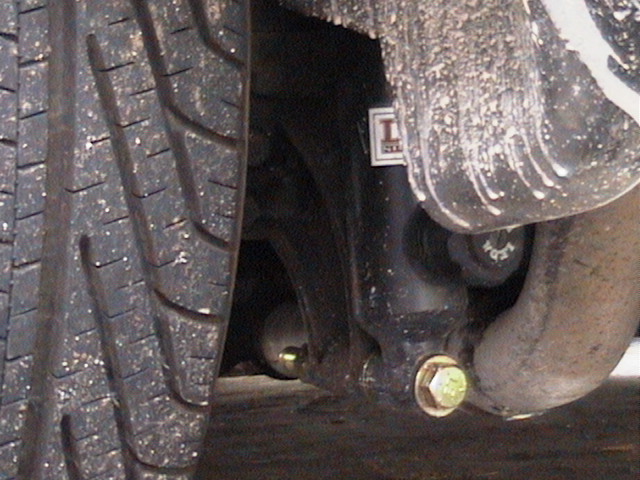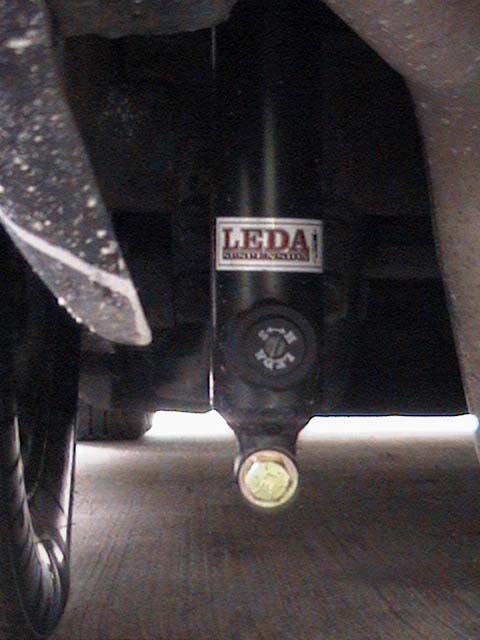 Sway Bar